Water-borne acrylate coating.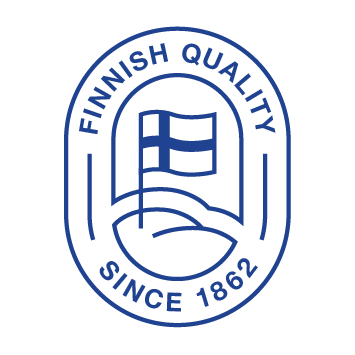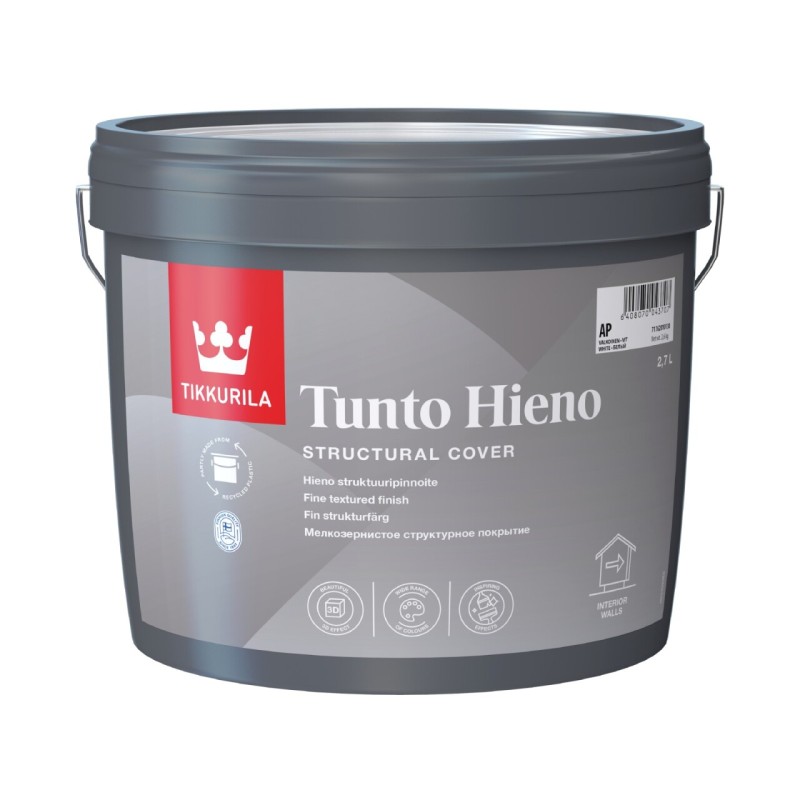 Beautiful 3D effect
Wide range of colours
Inspiring effects
80

5

1 m²/l

9 m²/l

5

h

1

h
Description
Water-borne acrylate coating.
Product Features
For new or previously painted concrete, plaster, brick, wooden fiberboard, gypsum board or chipboard surfaces when a textured coating is desired. Tunto Hieno fine texture finish can also be applied to ceilings.
Recommended Uses
Walls and ceilings in dry interior spaces.
Coverage
1-9m²/l Varies greatly depending on the painting method - Thick rolling 1-1.5m²/l - Thin rolling 4-5 m²/l - Brushing 2-2.5m²/l - Thick spatula 2-2.5m²/l - Thin spatula 7-9m²/l
Thinner
Waterborne
Application Method
brush, roller, trowel