A two-component acid-catalyzed primer.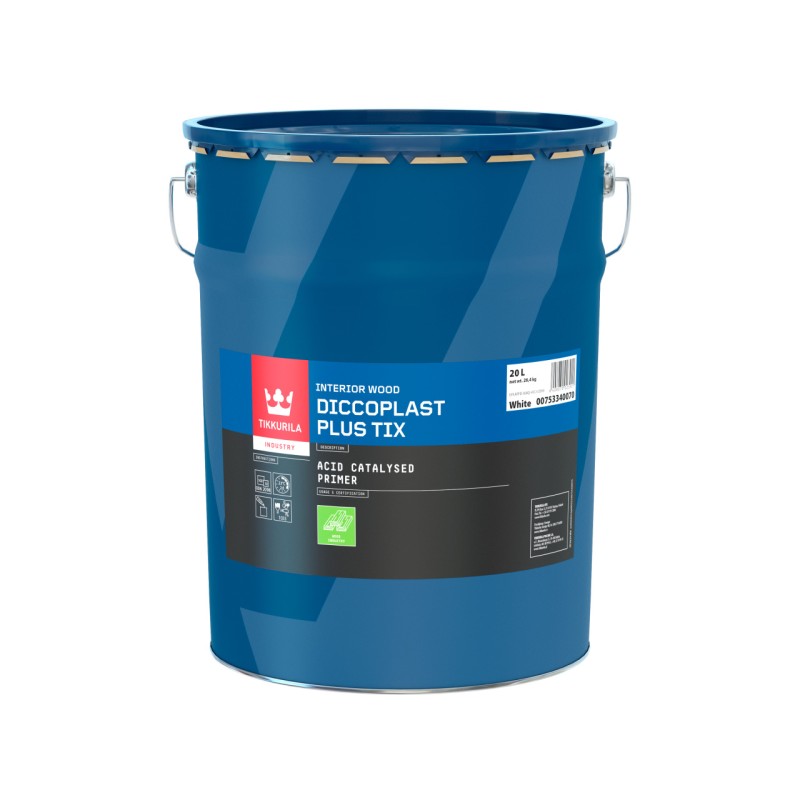 Thixotropic primer
Excellent filling properties
Aromatic solvent free
Description
A two-component acid-catalyzed primer.
Product Features
• Especially designed for vertical surfaces. The primer does not sag but levels evenly. • An easy-to-apply primer with superior filling properties. It is easy to sand and ensures the high-quality appearance of the final surface. • A fast-drying primer for interior use. It does not contain any aromatic solvents, enabling a safer working environment. • The emission level of this product fulfils the requirements of E1 classification for surface treatment materials. The product has been tested according to the standard EN 717-1, and its formaldehyde emission rate is less than 0.124 mg/m3 air.
Recommended Uses
• Recommended for furniture, doors and other interior wooden and fibre board surfaces.