Lopen Rakennuspuu is a Finnish family business that manufactures high-quality interior panels from Finnish pinewood.
For more than 45 years, Lopen Rakennuspuu has sawed, dried and planed timber, and surface-treatment has been during the years an important part of the process.To ensure quality, the company wants to keep all work phases in its own hands. This principle is followed in everything the company does – quality first and foremost.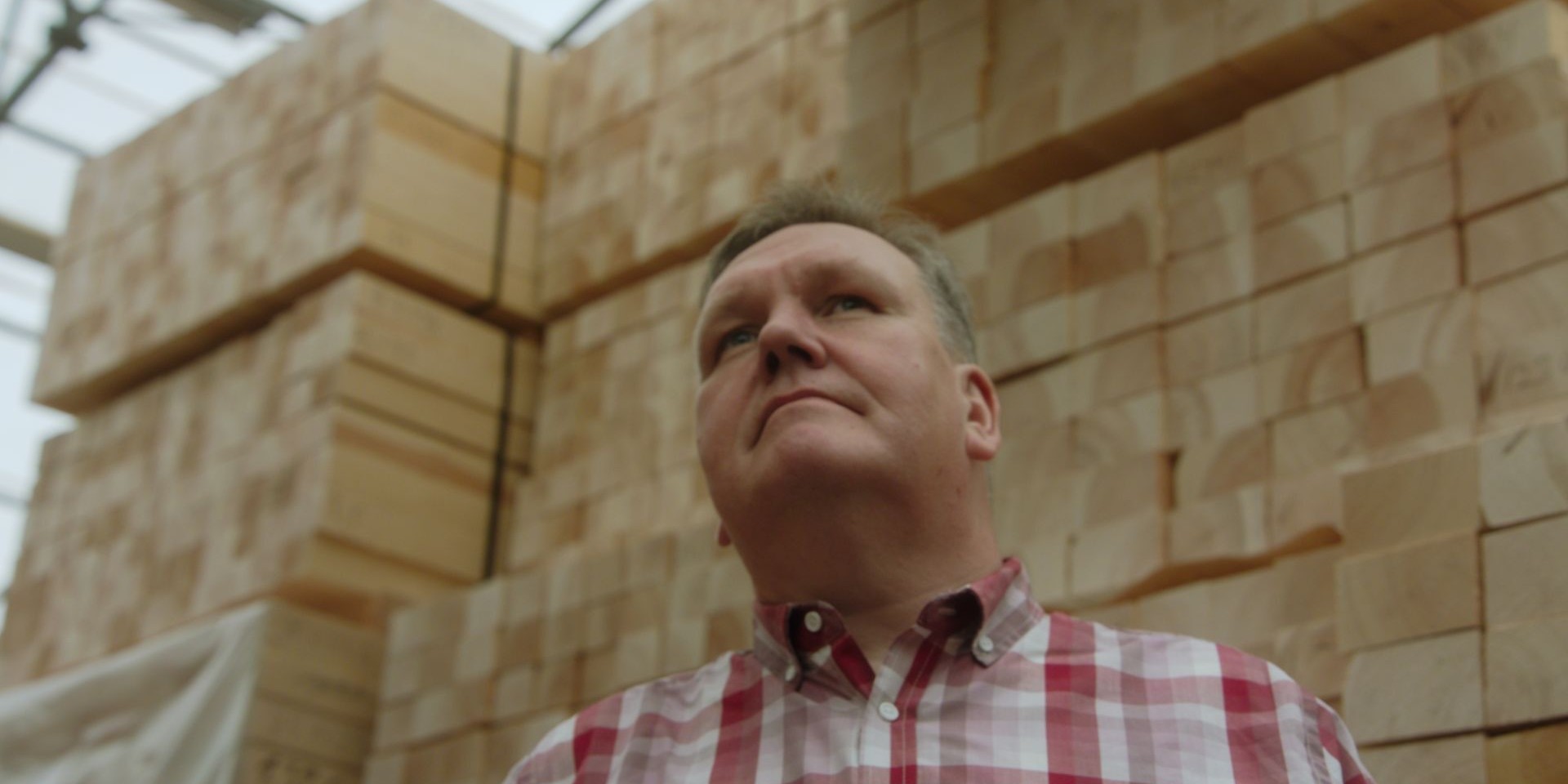 Watch the film:
Learn why Lopen Rakennuspuu recommends Tikkurila
Wood fire protection with Fontefire WF Clear fire-retardant lacquer
Lopen Rakennuspuu Ltd is a certified operator in surface treatment and handling of fire retardants. The certificate is based on surface treatments made with Tikkurila's Fontefire WF Clear fire-retardant lacquer.
The performance of Fontefire WF Clear fire-retardant lacquer is based on intumescent technology. Heat causes the fire-retardant lacquer surface to swell creating an insulating foam layer on the wood surface that prevents the wood from heating up rapidly or catching fire.
The fire-retardant lacquer is designed for industrial application, i.e. the lacquer is sprayed on the surface of wood under controlled conditions. Pasi Tschokkinen, Sales Manager at Lopen Rakennuspuu, especially praises Fontefire WF Clear's ease of use in industrial application.
For larger application amounts, ensuring a quality surface is usually challenging. Tikkurila has minimised the application amounts of Fontefire WF Clear to enable easy industrial spraying. When application amounts are reasonable (i.e. small), the result does not become too thick and we can ensure good surface treatment quality.
Natural wood material feel with Akviwax Satin wax

Pasi Tschokkinen has also been very satisfied with Tikkurila's water-borne Akviwax Satin wax.
"Adjusting the application amounts of Akviwax Satin wax on the production line has been easy," says Tschokkinen. The application amount can be flexibly adjusted  based on the colour immediately after spraying to achieve the right kind of panel shade. On the painting line, the wax application amounts are precise and are verified by weighing as needed. "If the shade doesn't seem to be a right fit for all different types of wood, Akviwax Satin is quite forgiving. A professional line operator can then adjust the shade so that the end result is good," says Tschokkinen.
Pasi Tschokkinen also praises the product's extensive colour range, which is achieved with Tikkurila's Avatint tinting system. The wax can be tinted to the shades of all Tikkurila's colour charts for semi-transparent wood stains and, at special request, also to the customer's own shade samples.
When surface treated with wax, the wood surface retains the feel of a natural wood material, but still acquires a beautiful colour that emphasises the grain of the wood. According to Tschokkinen, the use of wax in interior panels has become much more common recently and the interest has grown for the solution.

 
Well tested is half done
Tikkurila's sales and technical support have helped Lopen Rakennuspuu to implement the products.  Tschokkinen states that he is very satisfied with the cooperation with Tikkurila's contact persons.
He especially praises the test painting organised by Tikkurila, which, according to Tschokkinen, went smoothly. "Thanks to the test painting, we were able to ensure in advance that the product works well and is well suited for the intended use. Not all pieces are always known in advance, so it is important that the performance of the product can be ensured in advance," notes Tschokkinen. 
Tikkurila also supplied color samples for Lopen Rakennuspuu which Tschokkinen says are very important for efficiency. "Otherwise, we would have to order several litres of paint without certainty that the shade suits the customer's needs. So, color samples are a cost-effective solution for us," notes Tschokkinen.
He also praises Tikkurila's proactive approach to surface treatment. According to Tschokkinen, information is easily available on Tikkurila's website, and it has been very useful for them.
A satisfied customer is always Tikkurila's most important goal. Pasi Tschokkinen sums up the outcome of good cooperation: "The product was right and the service was right". We at Tikkurila can also be proud of this. 
Are you interested to learn more about our coating solutions for interior panels? Please contact us.
You're visiting Tikkurila website from United Kingdom. Would you like to visit the local UK site?