A two-component acid-catalyzed lacquer.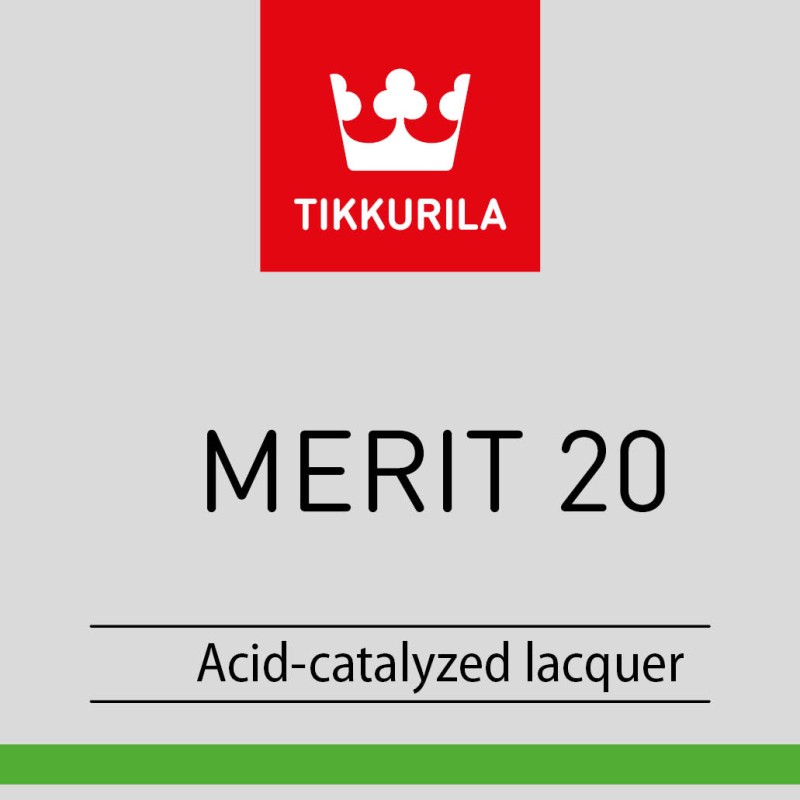 Description
A two-component acid-catalyzed lacquer.
Product Features
• The lacquer forms a very hard film with good scratch resistance. Its high solids content enables outstanding filling properties. • Gives the surface a silky and smooth semi-matt appearance. The durable high-quality product highlights the design of the lacquered object. • Wooden surfaces can be colored with either the solvent-borne Dicco Color or the water-borne Akvi Color stain before applying Merit 20. The lacquer enhances the appearance of stained wood. • The emission level of this product fulfils the requirements of E1 classification for surface treatment materials. The product has been tested according to the standard EN 717-1, and its formaldehyde emission rate is less than 0.124 mg/m3 air.
Recommended Uses
• Recommended for furniture, doors and other similar wooden surfaces.