A one-component acid-catalyzed lacquer.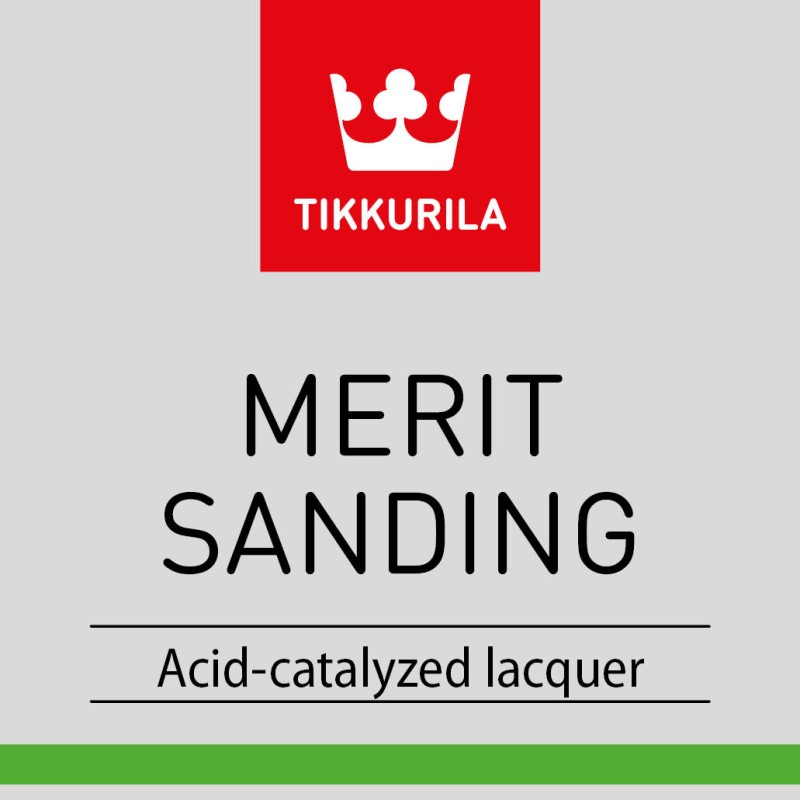 Fast-drying lacquer
Provides UV protection
One-component, easy-to-use sealer
Description
A one-component acid-catalyzed lacquer.
Product Features
• Fast-drying sealer with excellent sanding properties. • Contains a UV-protective agent, which helps retain the natural light color of the wood. • As a one-component sealer, Merit Sanding is very easy to use. The lacquer is also user-friendly, as it does not contain any aromatic solvents. • The emission level of this product fullfils the requirements of E1 calssification for surface treatment materias. The product has been tested according to the standard EN 717-1, and its formaldehyde emission rate is less than 0.124 mg/ m³ air.
Recommended Uses
• Recommended for furniture, doors and other similar wooden surfaces indoors.