A two-component solvent-free epoxy putty.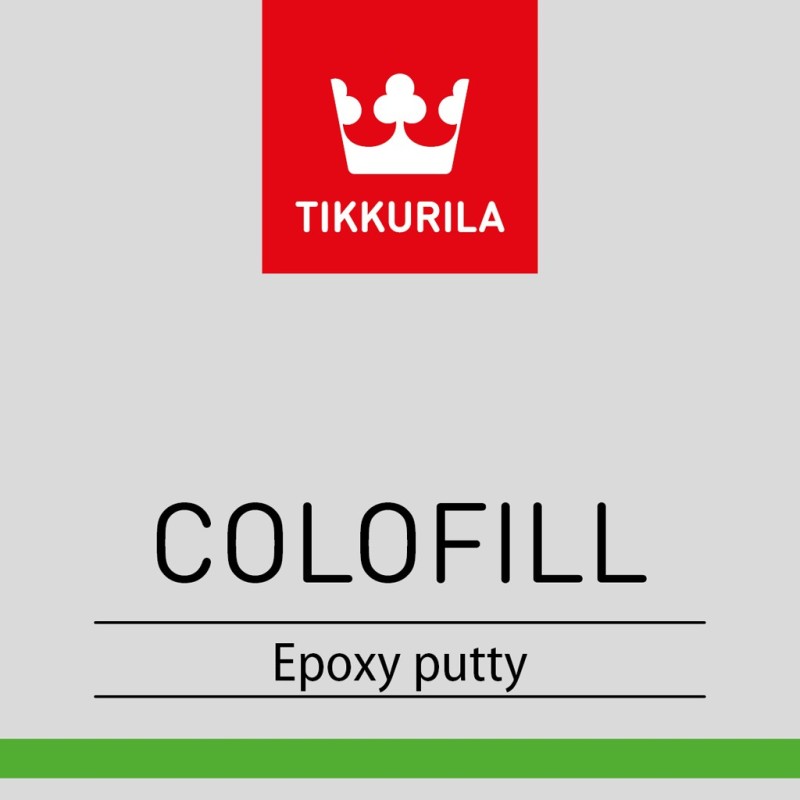 Brilliant adhesion to different surfaces
Minimal shrinkage on thick layers as well
Description
A two-component solvent-free epoxy putty.
Product Features
• Adheres extremely well to different kinds of surfaces, thus ensuring total durability of the overcoating system. • Even when applied in thick layers, Colofill does not shrink the way common putties do, thus ensuring the evenness of the treated surface. • Very low amount of Volatile Organic Compounds. • Porous mineral surfaces have to be primed with epoxy varnish or paint before patching.
Recommended Uses
• Suitable for patching of holes, cracks and seams in wood and plywood surfaces. • May also be used on concrete, qypsum and other mineral surfaces as well as steel surfaces.