X462 Chip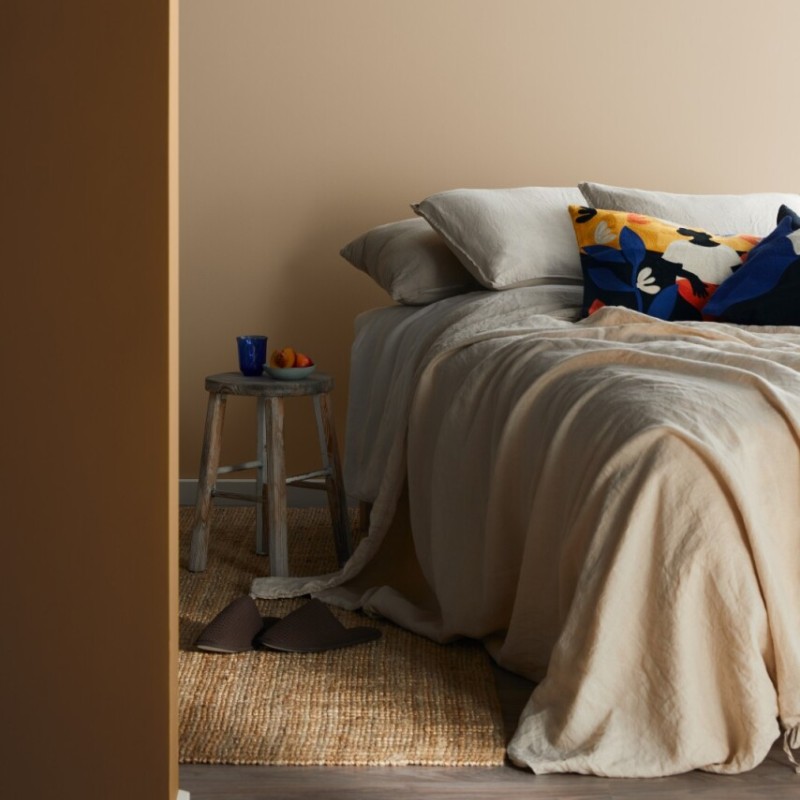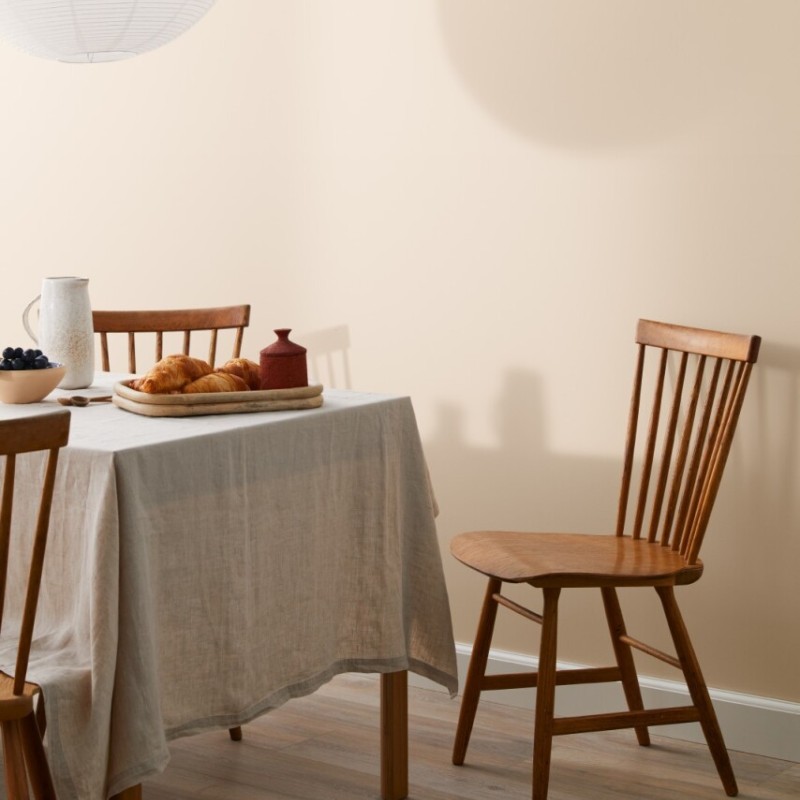 The floor of a woodshed under your boots, covered with wood chips and pieces of bark. The fresh, wooden Chip reminds you of logs in the fireplace on a chilly afternoon.
We recommend testing a colour before purchase to ensure you are happy with the final result.
The colors visible on the monitor screen have been generated electronically. They may differ from the actual colors of the painting, as the color reception is influenced by factors such as the finish and gloss of the material or lighting.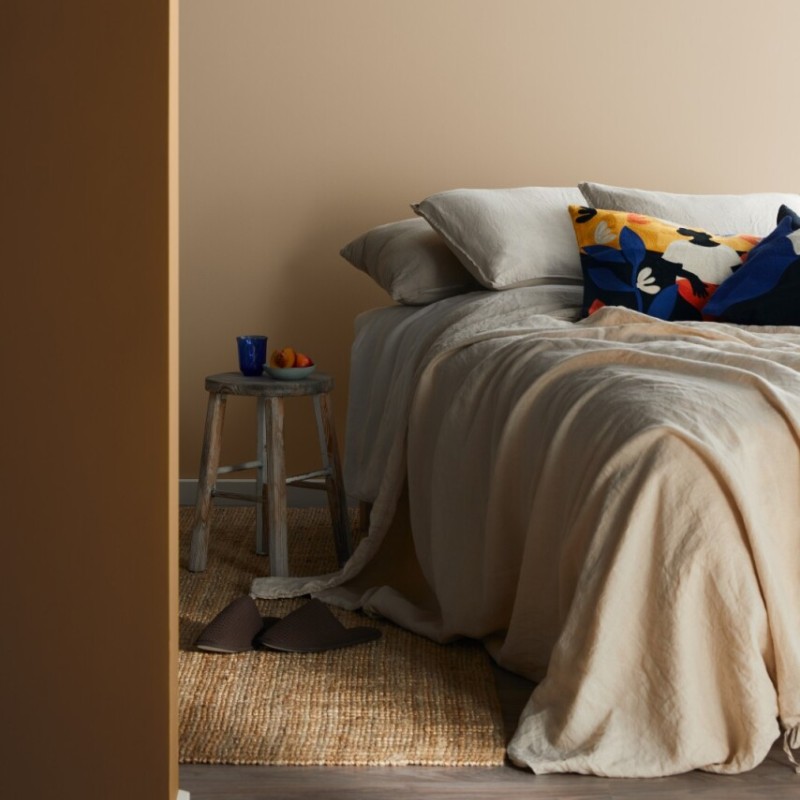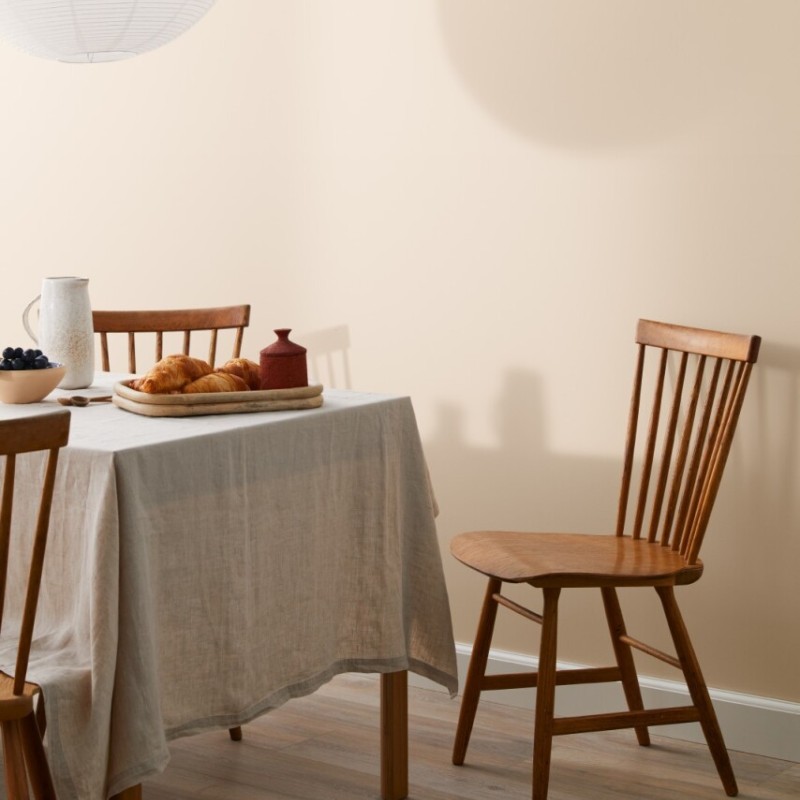 RGB value
228, 204, 176 (#E4CCB0)
LAB values
83,71; 4,27; 16,78
NCS reference
1411-Y28R