Black, full-matte ceiling paint.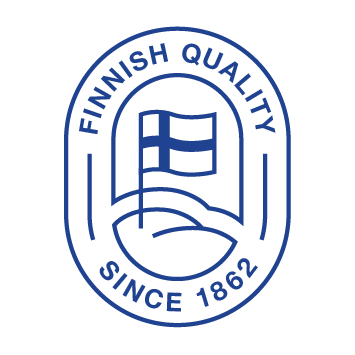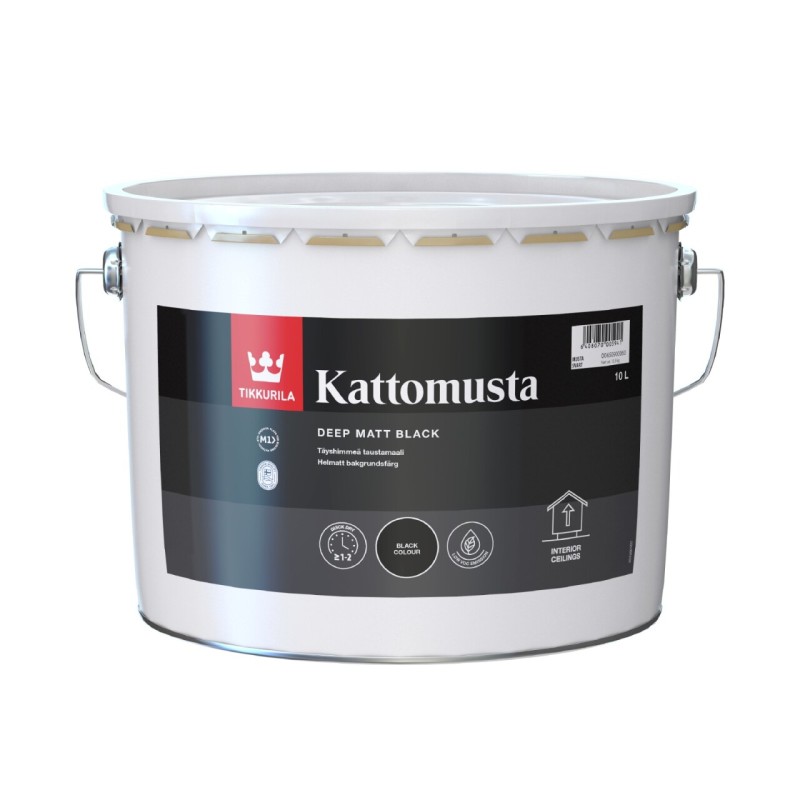 Quick dry >1-2
Black colour
Low voc emission
80

5

3 m²/l

9 m²/l

2

h

0.5

h
Description
Black, full-matte ceiling paint.
Product Features
For painting concrete, rendered, filler and woodfiber board surfaces according to instructions.
Recommended Uses
Primarily designed for painting the backs of interior lattice ceilings. Also adheres well to galvanized surfaces.
Coverage
Filler-treated and woodfiber board surfaces 7–9 m²/l. Concrete and rendered surfaces 3–5 m²/l.
Thinner
Waterborne
Application Conditions
The surface to be painted must be dry, the temperature at least +5°C and the relative humidity of the air below 80%.
Surface preparation
Unpainted surfaces: Clean new surfaces by removing any dirt and dust. If necessary, level the surfaces with a suitable Tikkurila Presto or Prestonit filler and sand the dried surface. Previously painted surfaces: Wash previously painted surfaces with Maalipesu detergent. Sand painted surfaces to a matte finish. Remove the sanding dust. Fill holes and cracks with Presto filler and sand the dried surface. Remove the sanding dust.
Painting
First coat:
Stir Kattomusta well before use and dilute with water if necessary. Apply one or two coats with a roller, brush or spray gun.
Cleaning of tools
Wash the tools with water. Tikkurila Pensselipesu is recommended for paint that has hardened to a certain extent.
Maintenance Instructions
Clean the surfaces with a vacuum cleaner, soft brush or dust towel. Do not use water.
VOC
(cat A/a) max. 30g/l (2010). Kattomusta contains VOC max. 30g/l.